Even the most experienced travellers need resources to make the most out of their trips. I have slowly but surely been accumulating my all-time favourite trip-planning resources to have on hand whenever I am helping a client plan their trip or when someone asks me for advice.
Here I share with you my top travel planning tips and favourite trip-planning resources and tools. For me, they changed the way I travel. Allowing me to travel more, go farther and experience my travel deeper. I love the feeling of a successfully planned trip and I can thank most of these tools for that!
Have a read and I hope they make your own travel planning experience a little easier!
*Disclosure: This article contains affiliate links. If you make a purchase after clicking one of these links, I earn a small commission at no extra cost to you.
International Bank Account: Wise (my BEST decision ever!)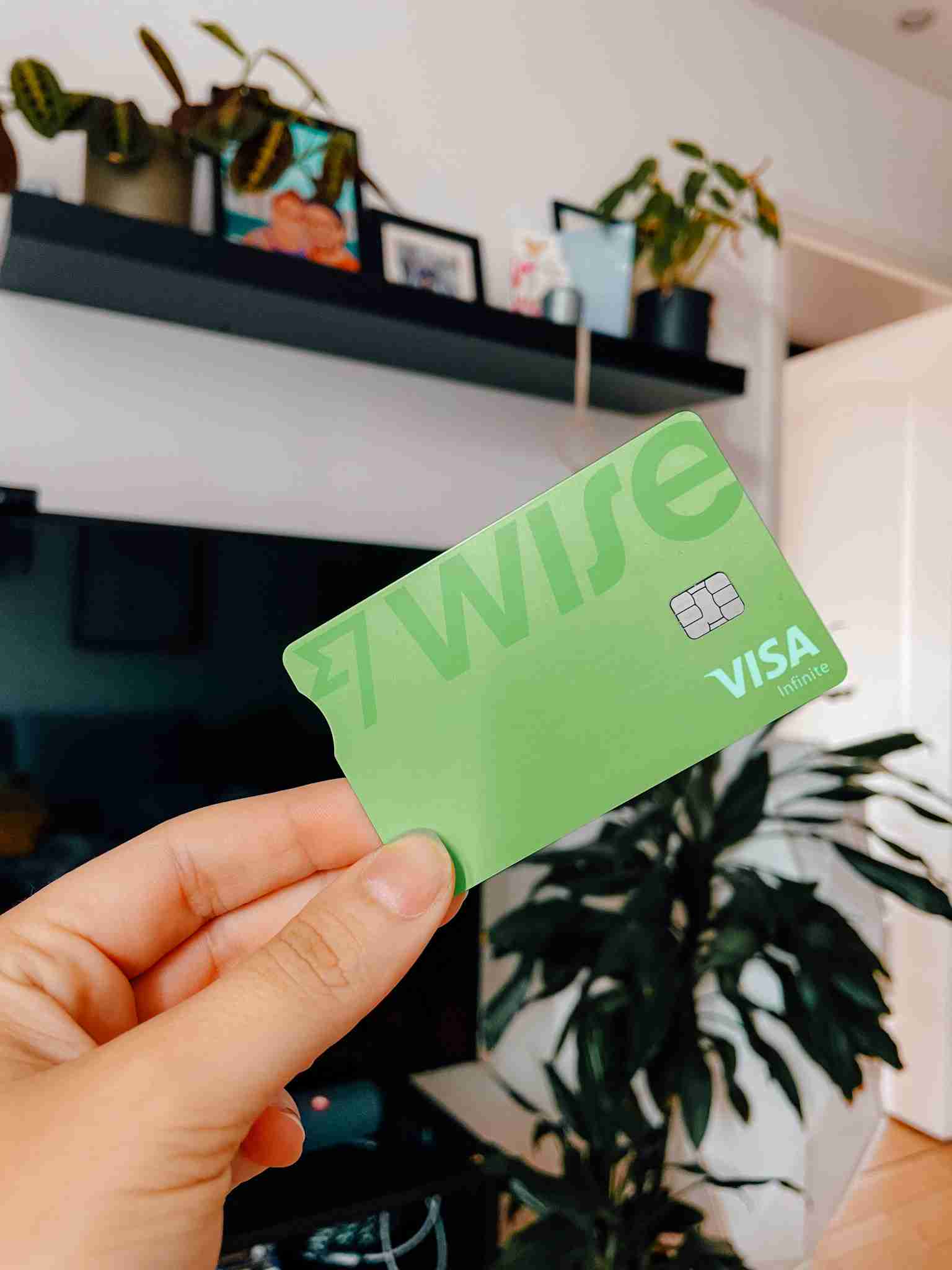 Wise is an international bank account where you can open bank accounts in multiple different currencies. This means that right before you go on a holiday, all you have to do is add that currency to your account, add some money and then tap away freely! When you pay by card, your money is taken out of that currency. Meaning you only have exchange fees when you first move over your money, not each time you pay!
With each transfer between currencies, they break down very clearly the exchange rate and their processing fee (which is the lowest I have seen to date)! They are extremely transparent – which as a customer I am incredibly grateful for!
I can also send and receive money using my Wise card. Each account you open has its own specific bank details relevant to that country. This meant I could use my Wise account as my main bank account while living in France! I can even take out money from bank machines! Everything you need to know is on their app and is very user-friendly.
I have been using Wise since right before I moved to London and I LOVE how quick and easy everything is. If I decided to visit Switzerland for the weekend, I can add Swiss francs to my account and top it up with spending money in less than a minute! Wise allows me to have Canadian dollars, Euros, pounds and US dollars all on the same card, making it very easy to keep track of my finances. It honestly couldn't be easier.
If you're going to leave this article with one takeaway, remember Wise. This one of my favourite trip planning resources and it has made travel INCREDIBLY pain-free for me. I highly recommend taking a look!
Finding Cheap Flights: WayAway
You've probably heard of Skyscanner, a site I personally have used for a long while. Until I was recently introduced to WayAway. WayAway works very similarly to Skyscanner. It compares different flights and routes and will show you the best prices. But you can do more here! You can look at car rentals, hotels AND if you join WayAway Plus, you can get cash back on your purchases!
One of my personal favourite things about this platform, specifically when searching for flights, is the amount of detail they provide you with. When searching for a flight, if you select a flight they will show you the baggage policy, the amenities on the flight, the seat sizes and even flight statistics! I have travelled quite a bit and have never seen so much detail about a flight so easily accessible!
Sign up for WayAway Plus here and get 10% off your membership or use the code CZ10!
Travel Medical Insurance: SafetyWing
Whether you're going away to travel for a long weekend, a week or a year, considering travel insurance is always a good idea. Take it from me, I am someone who plans and tries to prepare for everything. But no matter how much work you put into preventing things from going wrong, travels don't always go as planned. No matter how hard you try.
BUT! There are ways to put yourself at ease and worry-free during your next adventure. SafetyWing provides travel medical insurance for all different types of travellers. They are flexible, transparent and affordable.
Forgot to purchase your insurance before leaving? No stress, you can activate it even after you've left. Not exactly sure how long you need insurance for? No worries, your insurance renews on a monthly basis until you pick your end date. Travelling with young kids? No problem, children from 14 days to 10 years old are covered (one per adult). They are really accommodating and want to offer the best service possible (24/7, I might add)!
What I find quite special, is that their team is equally made up of nomads. Their insurance was made BY nomads FOR nomads. It's so cool to see steps being taken to allow travelling and working from all over the world more and more possible!
Want to learn more about their insurance options, you can visit their site here! If you're interested in becoming an ambassador, click here to learn more!
Finding the BEST excursions: GetYourGuide
If you're looking for small group tours, private tours, entry tickets or day trips, you can find it all on GetYourGuide. Their site is incredibly easy to use and you can find some amazing activities and excursions to make the most of your trip.
Want an example? I personally took a surfing lesson in the Algarve in Portugal. I also helped a client book tickets to visit Versailles for their visit to Paris this summer. There are so many wonderful excursions to explore! Even if you have no idea what it is you're looking for!
What I personally appreciate about GetYourGuide is how clear everything is with your booking. They will break down for you exactly what is included, where to meet, what to bring and what to expect. You have all the information necessary to choose the activity that is right for you!
I personally have got my eye on an overnight desert tour in Morocco. Let's hope it happens one day!
Finding cheap transportation: Omio & Trainline
Both of these platforms I have used all throughout my time living and travelling in Europe so I wanted to make sure I gave them both attention!
Omio will compare bus and train schedules, finding you the best and cheapest option for your trip. Throughout my 2 years living in the Uk, I booked all of my day trips out of London using Omio and had zero issues. I have even just recently booked a bus trip from Kotor to Dubrovnik. It is incredibly simple to use and has definitely saved me a lot of headaches!
Trainline is a very similar platform. What's the difference between the 2? Well, Trainline mostly works with trains, and I've noticed it isn't available in all countries. Most recently, I have used Trainline to book travel between Lille and Paris (a trip I have done on countless occasions so far!)
When searching for trains and buses, I always take a look at both platforms. If a route or country is not available on one, it might be on the other. This is how I have come to use both so frequently. Highly recommend!
Building your Itinerary: Thatch
Thatch is the resources every travel creator and planner needs! It's a platform that allows you to build your own itineraries OR browse through itineraries made by travel creators. Here you can find local tips and advice from real travellers who live or travelled in over 60 countries. This is one of the trip planning resources that are changing the game!!
Thatch allows you to plan your itinerary by browsing guides & feeling inspired and by inputting & keeping track of your own travel information. You can accumulate helpful websites or booking links. You can keep a list of restaurants you want to check out or sites you want to visit. And, if you have data, you can have access to a map of it all on your phone in real-time while exploring your destinations.
Personally, having lived in both France and the UK for 4 years, I have many guides and itineraries about my favourite cities, hidden gems and foodie finds. Feel free to subscribe to my page and save some of my personal tips for your next holiday!
Finding the right accommodation: booking.com
My personal travel style has always been to save on accommodations because I knew I would be out and about most of the day, so I didn't need to splurge on a fancy hotel. Little did I know that oftentimes, you can find hotels on booking.com for the same price and sometimes CHEAPER than on Airbnb or Vrbo!
I personally did not see that coming! And it has become my practice now to always check booking.com when I am deciding on accommodations. If I can find accommodations that provide breakfast, a pool and a nice hotel room for the same cost as an Airbnb, it might actually be worth it! And don't forget, booking.com does not solely consist of massive hotel chains, you can still find original, unique small businesses and boutique hotels to support the local communities!
Browse some of the accommodation options here!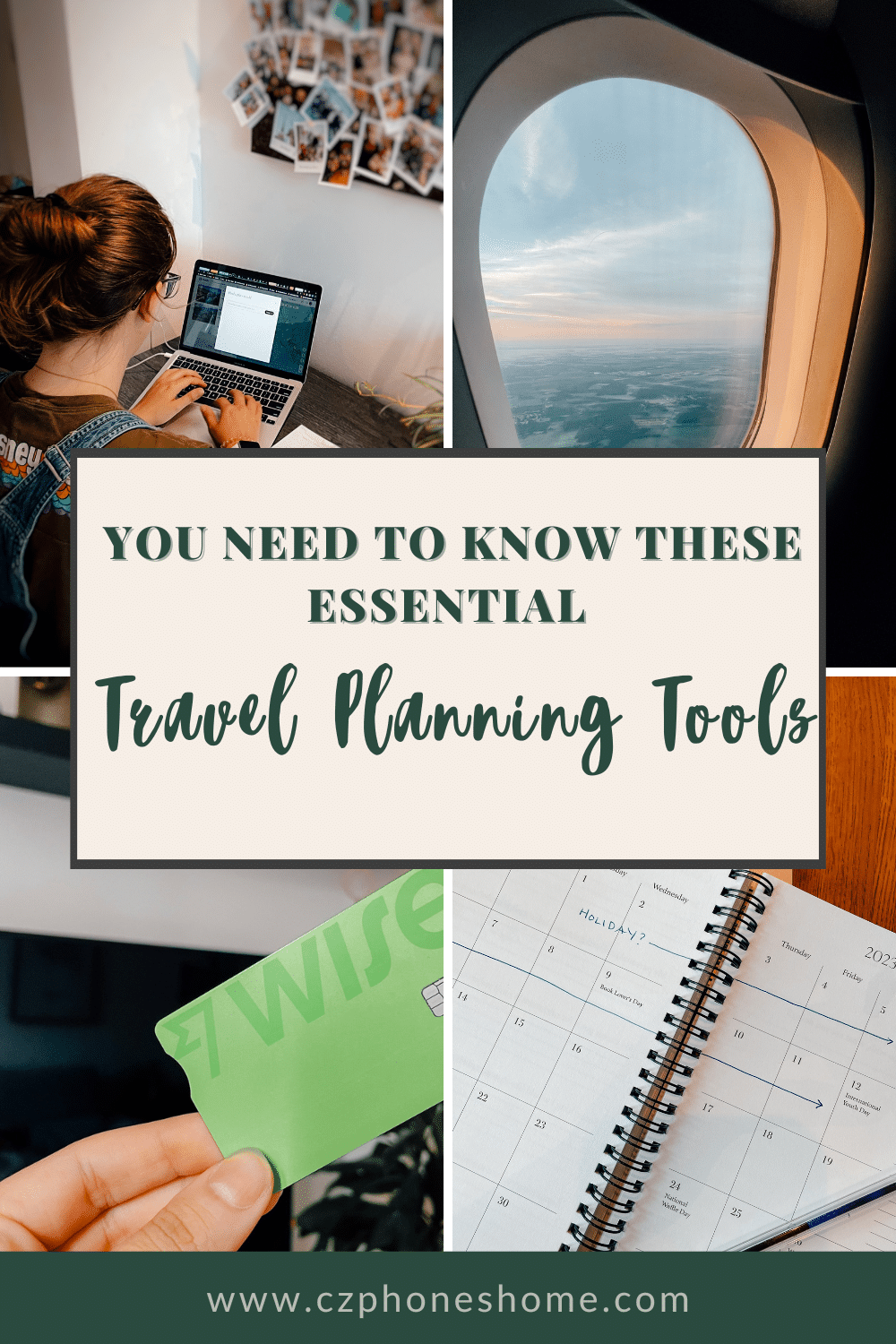 One of the goals of this blog is to help travellers travel stress-free and easier. I hope this article accomplished what it was meant to and that you now feel equipped with some of the best trip planning resources that make your trip successful and memorable!
Need more help? You can find a complete step-by-step guide on how I plan my trips here! If you're looking for more help with your travel planning, I offer personalized travel planning services on my Thatch page! Be sure to subscribe to my page for all of my FREE travel guides and any future updates!